Unpacking your photo booth template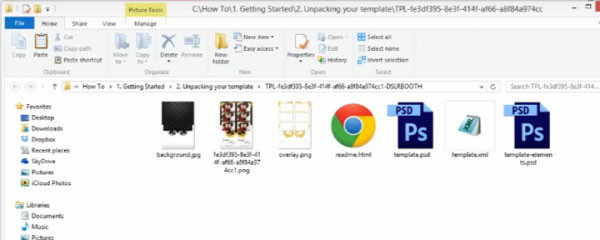 In this tutorial we will show you how to open your photo booth template after you have downloaded it from the PBO Design Shop.
Keypoints:
1.  Share a couple utilities besides the native Windows zip functionality to unpack the photo booth template
2. Show you how to use the native Windows zip functionality
Zip utilities:
WinZip – www.winzip.com
7-zip – www.7-zip.org
Procedure
1. First thing you need to do is to go to the directory where you have your template downloaded to.
If you're running an older version you'll need to use the third-party utility like winset. You can download trial there at winset.com.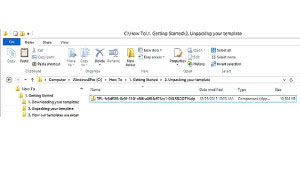 2. Select the file. You can either double-click on it or go to extract menu and use the "extract all" option.
3. Click "show me the extracted files when completed" and click extract.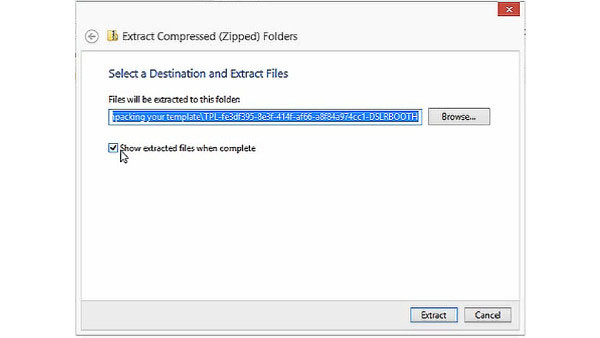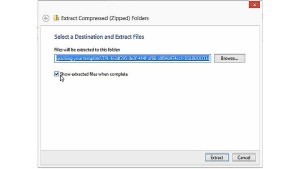 4. Windows will open up a second explorer window and show all of the files that you've downloaded.